CANDIDATE SUCCESS MANAGER
The Candidate Success Manager serves as a guide and advisor to military veterans (located across the country) as they engage and interview with potential employers.

The Candidate Success Manager (CSM) will be responsible for managing the relationships with our veteran candidates as they enter and progress through the academic phase of our program and in to the job search phase. This individual will assist candidates through the entire placement cycle; from resume, LinkedIn, and interview preparation to providing wise counsel during the hiring process, the CSM will "teach to fish" while providing exceptional customized advice and support to each candidate. Familiarity with military transitions is important, recruiting and/or HR experience is ideal, and a passion for helping veterans is key.

The Candidate Success Manager will be required to travel 3 to 5 weeks per year to attend live training sessions in Fort Worth, Texas where he or she will engage and assist veteran candidates – otherwise, this role is virtual and can be done from a home office. Although the role will be demanding, it offers work-time flexibility. The CSM may also periodically contribute his or her talents to the greater Tech Qualled team on new initiatives and assist with other core business activities such as candidate sourcing, conducting web-based interviews, and strategic partnership development.

Tech Qualled has a start-up culture that requires outside-the-box thinking, teamwork, initiative and commitment to our mission. We are looking for passionate ambassadors that can help enhance our brand and grow with the company. To apply, please reach out to Justin Ossola at justin@staging.techqualled.flywheelsites.com.
Preferred Attributes
Bachelor's degree
Military experience is highly desired
Ideally several years of relevant experience (e.g., recruiting, HR, career advising)
Experience advising candidates interested in transitioning to the high-tech sector
Experience in professional resume/LinkedIn profile writing and how military service translates to potential corporate employers
Skills to develop & deliver professional development programs and materials
Familiarity with social media, career related software, and general web-based systems such as SalesforceIQ
Awareness and interest in the high-tech community
Required Attributes
Excellent relationship management, critical thinking, and career advising skills
High emotional intelligence
Excellent oral and written communication skills
Excellent organization skills, must be process-oriented, and have exceptional attention to detail
Exceptional professionalism and pragmatism
Proficiency with Microsoft Office
Must be able to work independently – candidate must be inherently proactive and initiative-oriented while also recognizing where and when to collaborate with a virtual team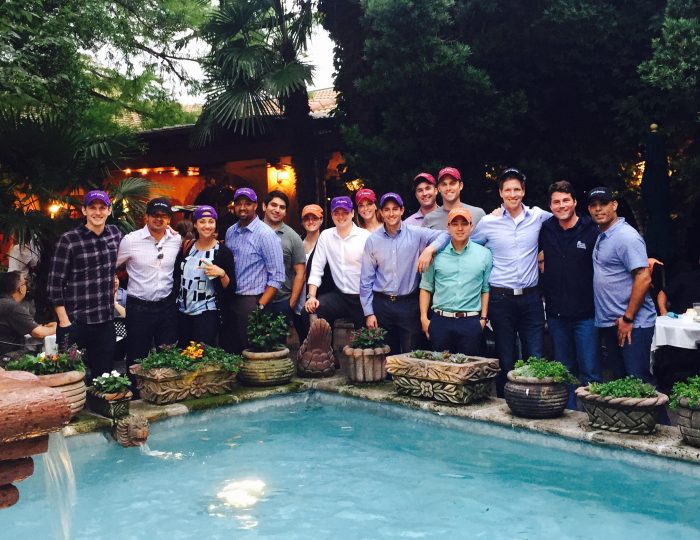 Cohort 2 at Joe T Garcia's in Fort Worth, TX