Job Fairs!  As hiring managers, we have all been to them.  Sometimes by design, other times by surprise, the conference you paid $2,500 to "Exhibit" at, quickly becomes filled with nothing but job seekers dropping resumes and taking your giveaways.  (Yes, I'm looking at you InnoTech).  I personally loathe working the booth at a job fair.  Maybe it's just me, but I seem to always attract the theater major who happens to stop by on their way to class, who just thought it would be interesting to learn about my company and high tech while the 1:100 candidate who is actually a fit grabs a flyer and walks away.  When I was introduced to Tech Qualled, my perception completely changed on how this SHOULD work.
Tech Qualled Boot Camps
My first introduction to Tech Qualled was when Nick Breedlove, co-founder of Tech Qualled cold called me (very well done by the way).  After initial interest was generated, he suggested I attend Boot Camp in Fort Worth.  He suggested a half day of my time to come to Fort Worth, TX to watch 16 candidates in Cohort 5 do their final exercises of the 7-week program, or join for the Virtual Boot Camp during Week 6 via Zoom Video Conferencing if I could not travel.  These exercises are intensive role plays.  I ended up attending week 7 and spending the entire day there, jumping in and out of various rooms (They usually do 2-3 candidates per time across 4 rooms).
This was BRILLIANT! 
Immediately my sports brain kicked in, "this is like a sales combine!"  Here I am witnessing 16 ALREADY VETTED AND TRAINED job candidates in the BEST role play scenarios I have ever seen delivered by coaches with 20 plus years in the industry.  Why would I ever go through the job fairs, resume reviews, or the interview process again?  This is how it should be done.  I quickly centered in on the candidates that I thought fit my needs base, did on-the-spot interviews, and made offers.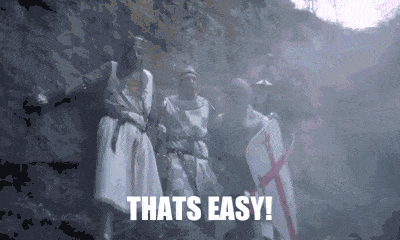 The Art of Trolling
To use another sports analogy, the term trolling is used in fishing. Basically, this is when you are simply moving the boat to another location on the lake and drop a line in the water in the chance you might catch something.  At Tech Qualled, we have several partners who we see regularly at Boot Camp.  They may not even have open territories, but they join us just to watch for a candidate that is simply too strong of a fit for their company to pass up.
I love this participation for two reasons.
1) They are hiring our Veterans! 
2) They add tremendous value to our Cohort speaking with the Veterans, mentoring, and even coaching in some cases in the role plays. 
I haven't attended a job fair in 5 years.  Instead, I have been a "troller" and coach at nearly every Boot Camp since Cohort 5.  This is actually how I ended up in the long run… joining the amazing Tech Qualled team and leading this mission.
---
Todd Brown joined the Tech Qualled team from Cima Solutions Group where he was the VP of Sales and Marketing as well as the Co-Founder and CEO of Cowork Suites. He has 25 years of experience in technology sales, marketing, and strategy including positions at IBM in various sales roles including IBM Business Unit Executive for Midmarket West and Global Midmarket Strategy Leader. 
Todd originally joined the Tech Qualled team as an advisor and training for the Launchpad Academy. Today, Todd leads the daily operations as CEO.